Audubon Institute Insectarium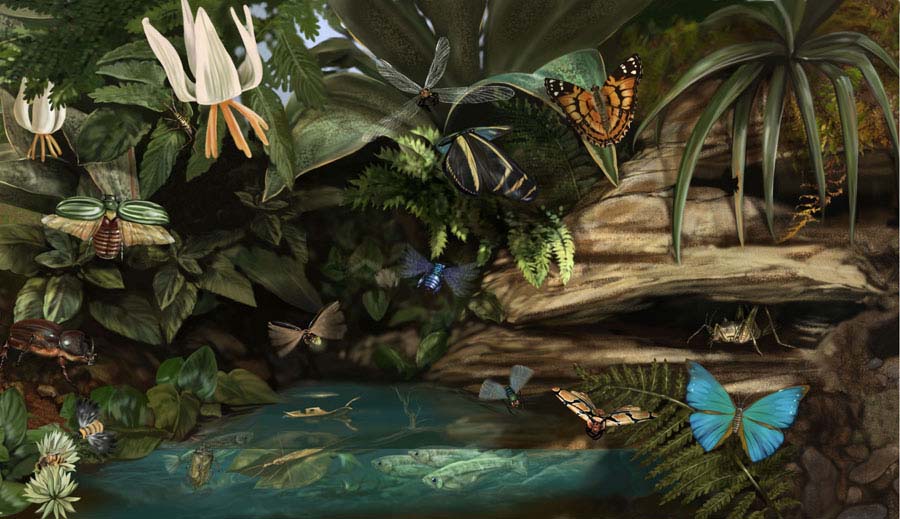 The Audubon Insectarium is the largest museum in the United States devoted to the more than 900,000 known species of insects and their relatives. It offers an encounter with nature like no other, featuring thousands of live insects, mounted specimens, interactive experiences and engaging exhibit interpreters.

The Insectarium features four murals painted by Karen, totaling more than 5,000 square feet of images. The murals introduce visitors to the Insectarium by making them "bug-sized" visitors to the amazing world of insects.