Smithsonian National Museum of Natural History David H. Koch Hall of Human Origins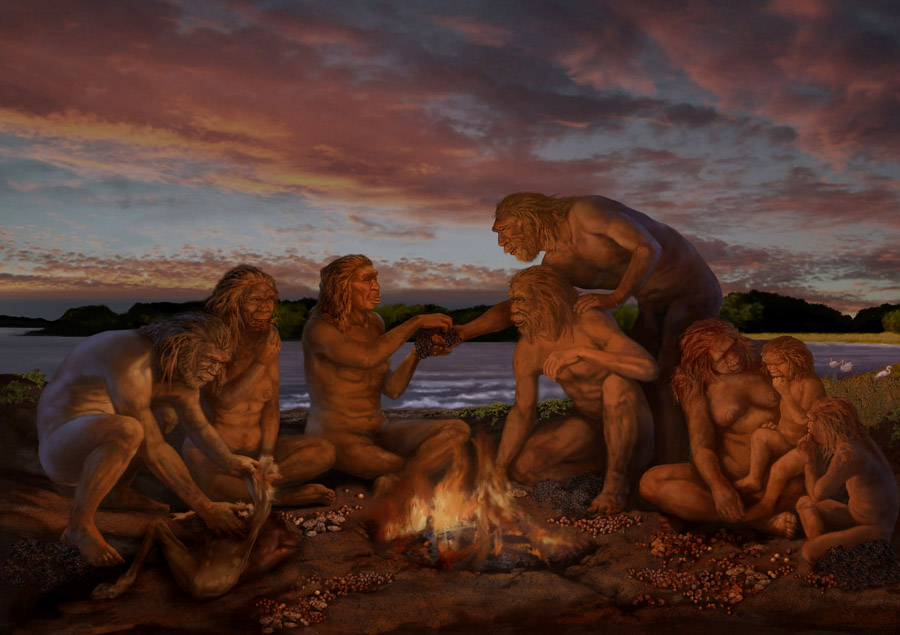 On March 17, 2010, the National Museum of Natural History marked its 100th anniversary on the National Mall with the public opening of its newest exhibition hall – the David H. Koch Hall of Human Origins. The exhibition is based on decades of cutting-edge research by Smithsonian scientists, and is the result of an international collaboration with over 60 research and educational organizations and over 100 researchers from around the world. The David H. Koch Hall of Human Origins offers visitors an immersive, interactive journey through 6 million years of scientific evidence for human origins and the stories of survival and extinction in our family tree during times of dramatic climate instability.

Karen and her studio were pleased to be selected to work on this incredible project, and extend sincerest thanks and appreciation to Dr. Rick Potts and his scientific team, and to the outstanding contributions of artist John Gurche.

Karen's studio provide more than 700 images for the exhibit, including murals, illustrations, graphics and maps, A/V components and other images.