Mammals and other animals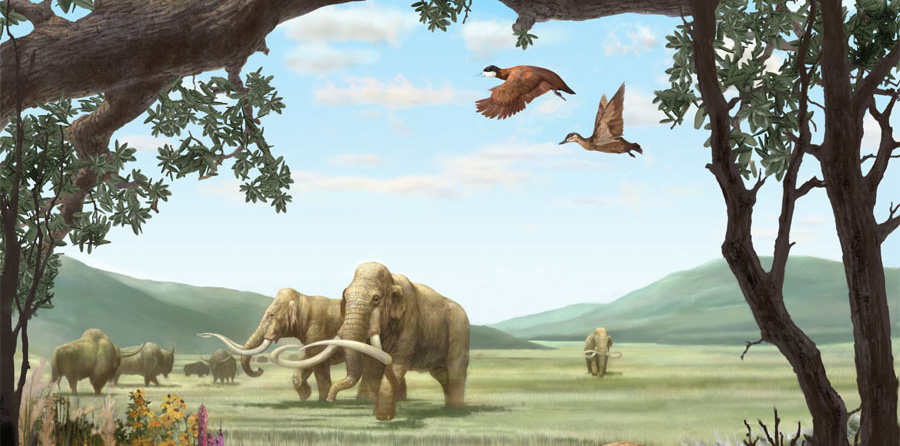 Growing up as the daughter of a scientist and an artist, Karen's childhood included lots of family pets, traditional and non-traditional. Today, she maintains something of a menagerie, with horses, goats, sheep and other animals on her small farm in New Mexico.

Karen's recent work on the Gray Fossil Museum, near Johnson City, Tennessee, gave her the chance to work on a number of large illustrations and expand her gallery of mammals.

This gallery is sorted in geologic order, with images from the most recent periods first. Click on any thumbnail image for a larger view.